In my last post I mentioned Texas flag shower curtains. You may have sensed from my tone that I think they're maybe just a little over the top.
Well, my friends, "over the top" has just reached a whole new level.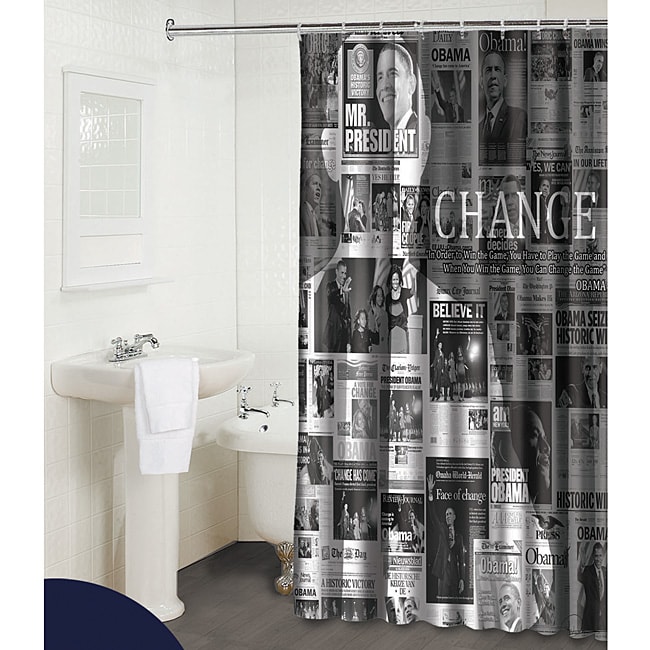 (Yes, this is for real: I saw one for sale at Burlington Coat Factory.)
Believe it or not, overstock.com was actually sold out of Barack Obama shower curtains. I think I'm going to abandon my plans to open a Texas gift shop and start up an Obama memorabilia store instead. Because while our President may be a socialist, I am most certainly a capitalist.